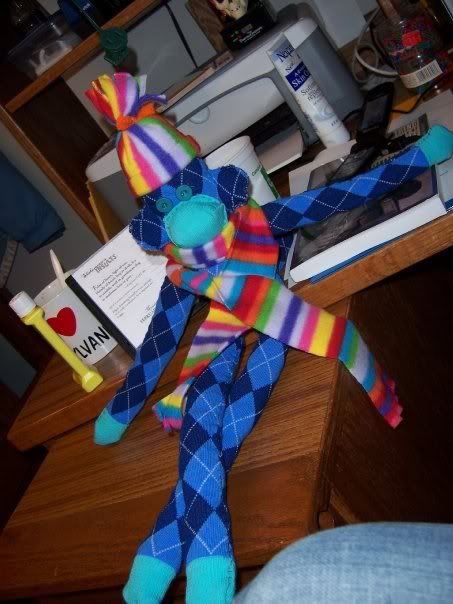 Name:
Ferdinand
Date of Birth:
February 2008
Owner:
Myself
Eyes:
Teal Buttons
Favorite Outfits:
Lately has been found wearing a top hat on a regular basis.
Story:
In spring semester 2008 I had just returned from a semester studying abroad in Ireland. After having a rough semester (not the fault of Ireland, however), I decided that I wished to take advantage of the opportunities that my university gave me. At Iowa State, there is an art studio known as the
Workspace
. Each of my roommates decided to take a class: one, on jewelry making, one, on basket weaving. As for myself, it was the one on sock monkeys that appealed to my sense of randomness and fun, though before I had never really cared much for the sock simians. The class itself was much fun, and birthed my sock monkey prime, Ferdinand. From this class, I learned the joy of making sock monkeys from socks not of the typical red-heel monkeys.
(
Collapse
)